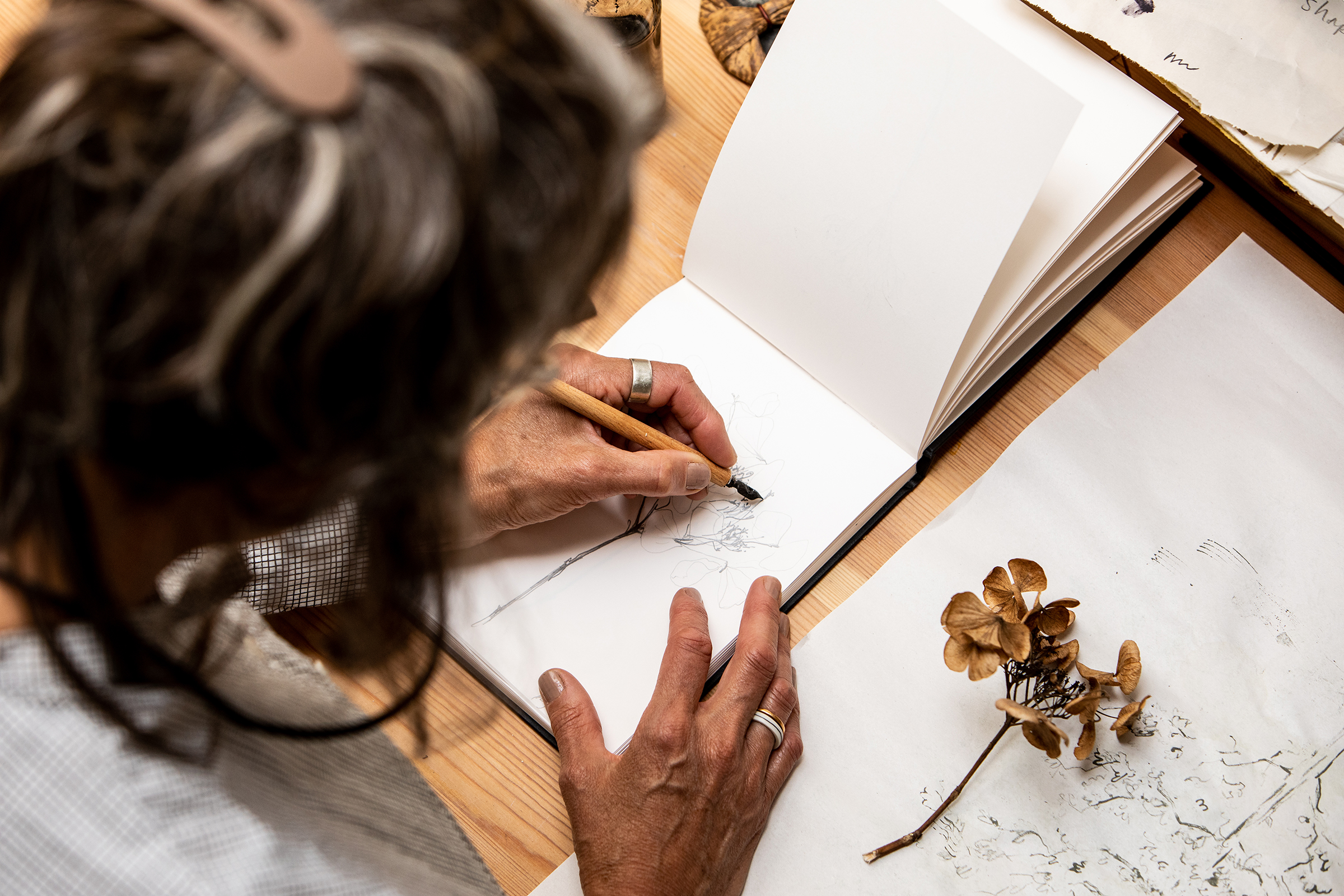 Mary Claire Smith's practice is rooted in a sense of place achieved through drawing—using repeat sketches of a subject made outdoors through considered observations of a landscape. She responds to the atmospheres and feelings conjured up by her surroundings—remaining mindful that we are all in and of nature—and she spends time contemplating the shapes and movement of trees and other natural forms.
Mary Claire has a degree in Fine Art, and postgraduate qualifications in Printmaking and Illustration from Central Saint Martins, where she was awarded the Cecil Collins Prize for Print.
Currently Mary Claire is working on a series of tree portraits which focus on the undulations of branches, the textures of bark and the choreography of leaves. She intends to show the solid rootedness of these beautiful forms, but also something of their fragility in the light of climate breakdown. Alongside botanical imagery, drawn from life, she is introducing quotations from women writers as a way of referencing the part human beings have played in the climate emergency. By often using quotations by women of colour, she is making a wider point about injustice, prejudice and the need to take responsibility.
Mary Claire Smith has been selected for the Woolwich Contemporary Print Fair 2022 and 2023. She is represented by Columbia Road Gallery and will be showing at The London Art Fair and The Affordable Art Fairs.
Her work can also be seen at Frank, Whitstable and Kobi and Teal, Frome.